Email marketing is one of the most powerful tools in digital marketing, becoming a strategic ally for both large companies and startups alike.
Through automation, it's possible to send scheduled and segmented messages, turning email delivery into a highly effective strategy for reaching specific audiences in a personalized and large-scale manner. These actions enable companies to save time, increase efficiency, and improve the results of their digital communication.
Using FluxForce, you can run email marketing campaigns for different target audience segments. With a range of templates at your disposal, our platform makes it easy to generate emails in just minutes, aided by the Artificial Intelligence features incorporated into our builder.
Below, we share a detailed step-by-step guide to show you how to send emails from FluxForce quickly and easily.
1- In the left menu, go to the "Email" option within the "Send" section and then click on "New" in the upper right corner.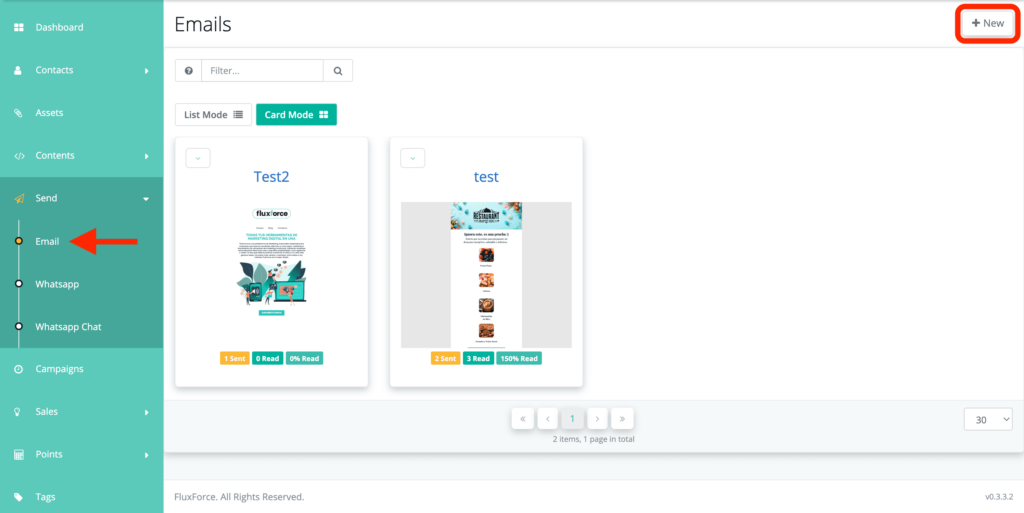 2- A window will appear where you should enter the name of the email delivery you intend to perform. Once you've entered it, click on "Next".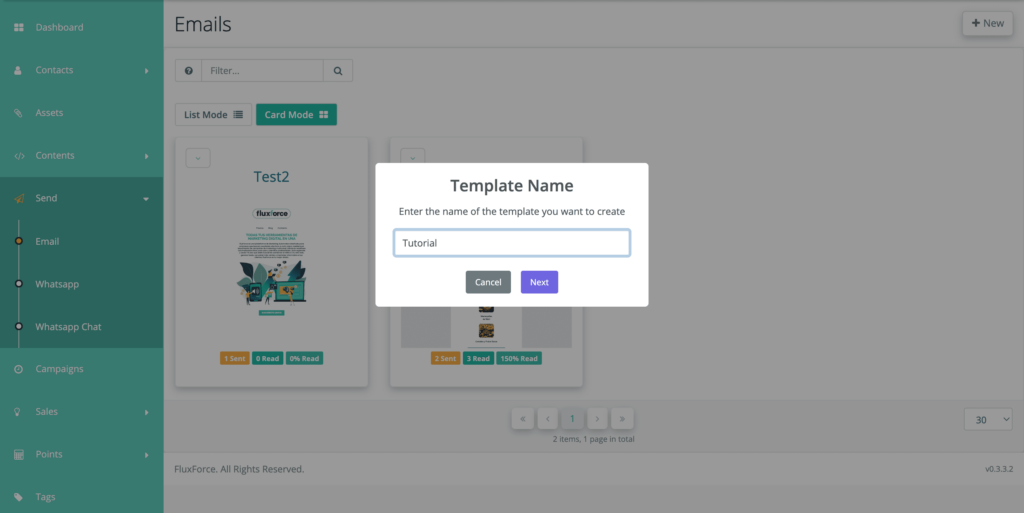 3- Choose one of the many templates available in FluxForce or create a new one.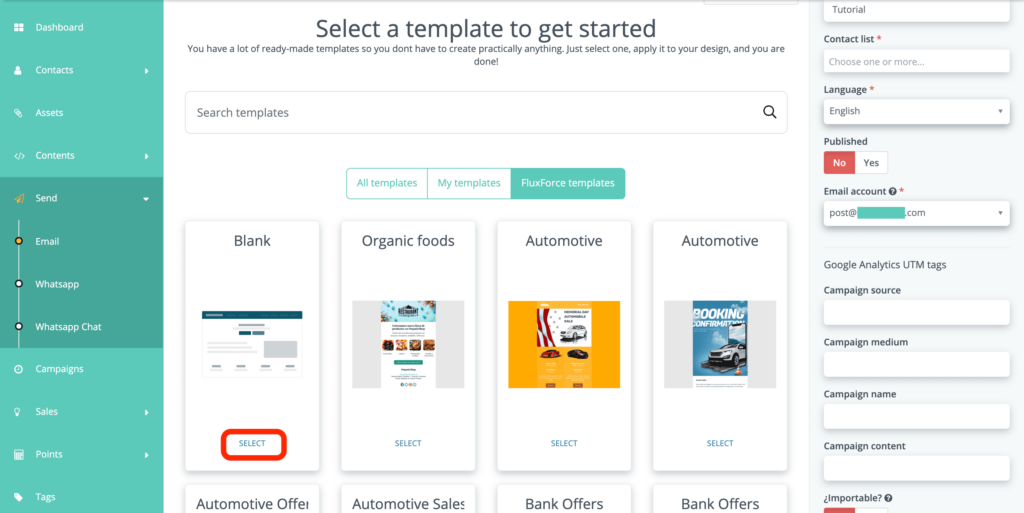 4- When you're satisfied with your design, click on "Save & Close Editor."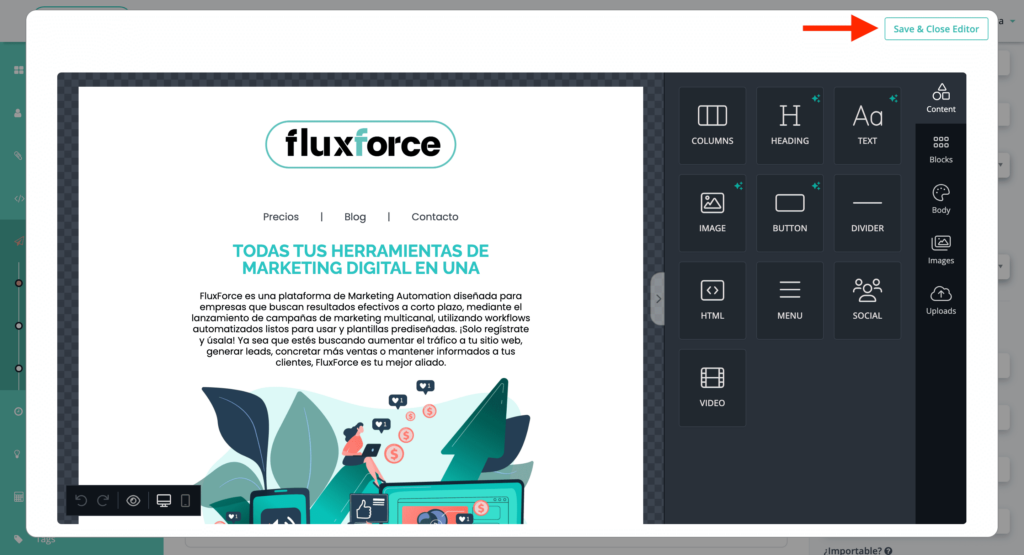 5- On the right, you'll find where to edit the email subject that users will receive, the internal name within your FluxForce account, the segment(s) to which you'll send this email, and the email account from which it will be sent. You can use any of the email accounts you have configured.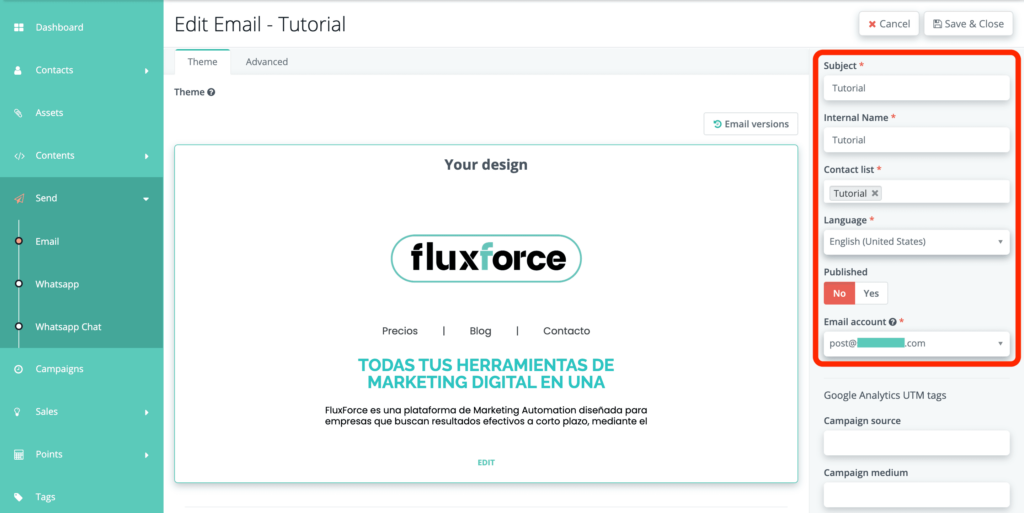 6- Make sure the "Published" switch is green so that it can be sent.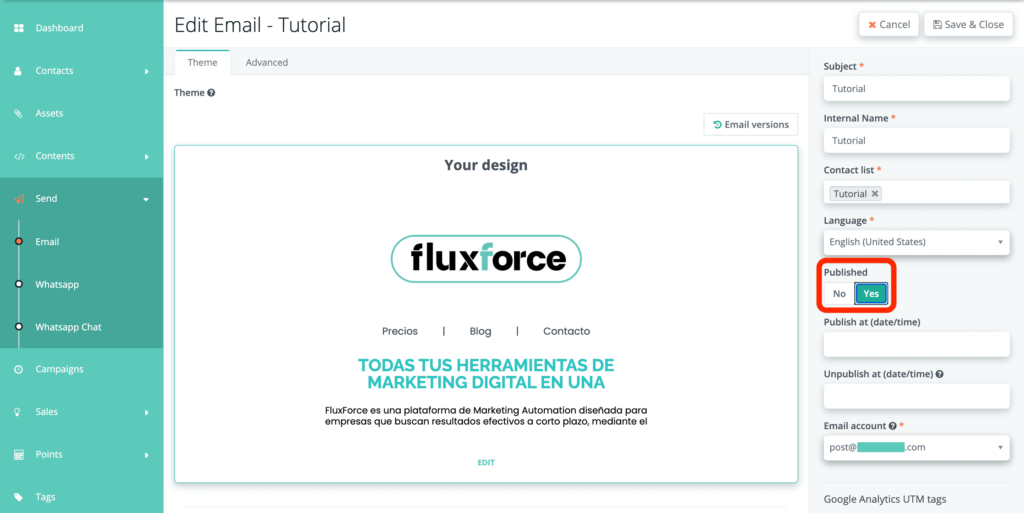 7- When you're finished, click on the "Save & Close" button in the upper right corner.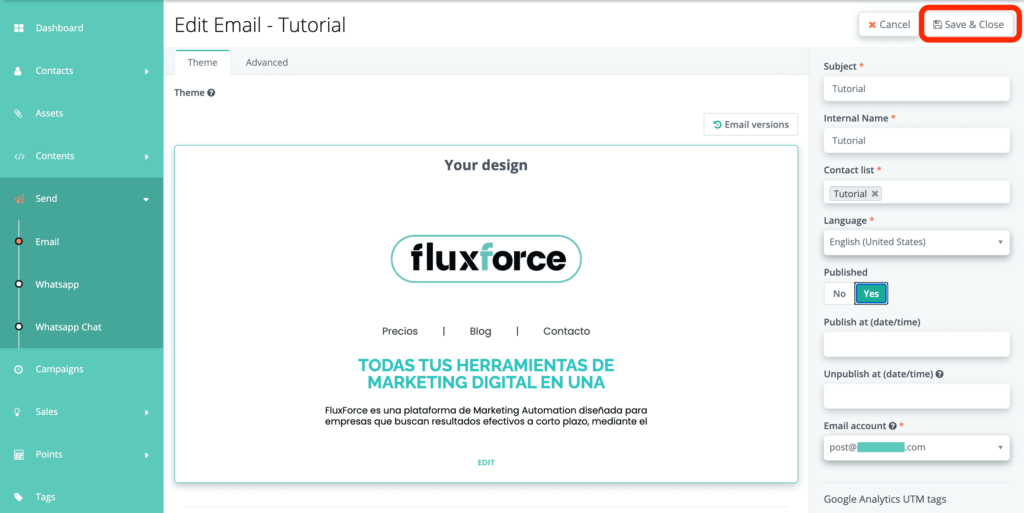 8- Before sending the email, we recommend sending a test one to review everything is correct. To do this, click on "Send Example".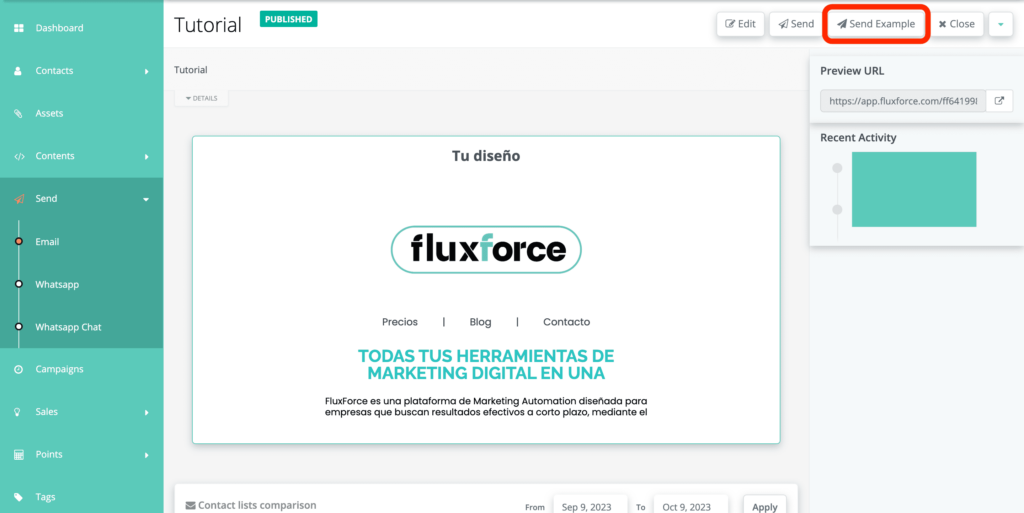 9- Enter the email address to which you want to send the test, you can add multiple if desired.

10- Finally, click the "Send" button to send it to all the contacts on the list or lists you selected earlier. A confirmation window will appear to send it to "pending contacts," meaning all contacts within this segment who have not received it, which in this case would be all of them. Click on "Send to [x] contacts," and you're all set!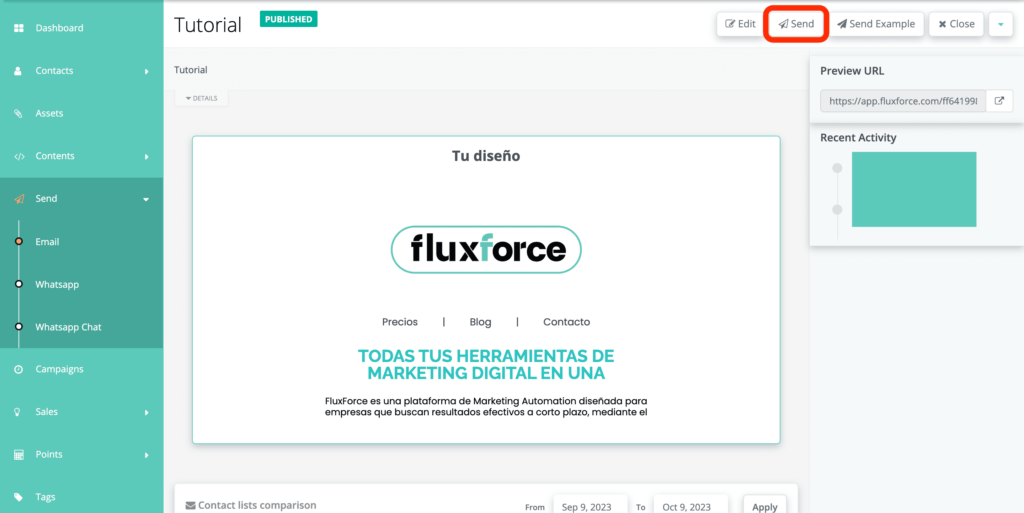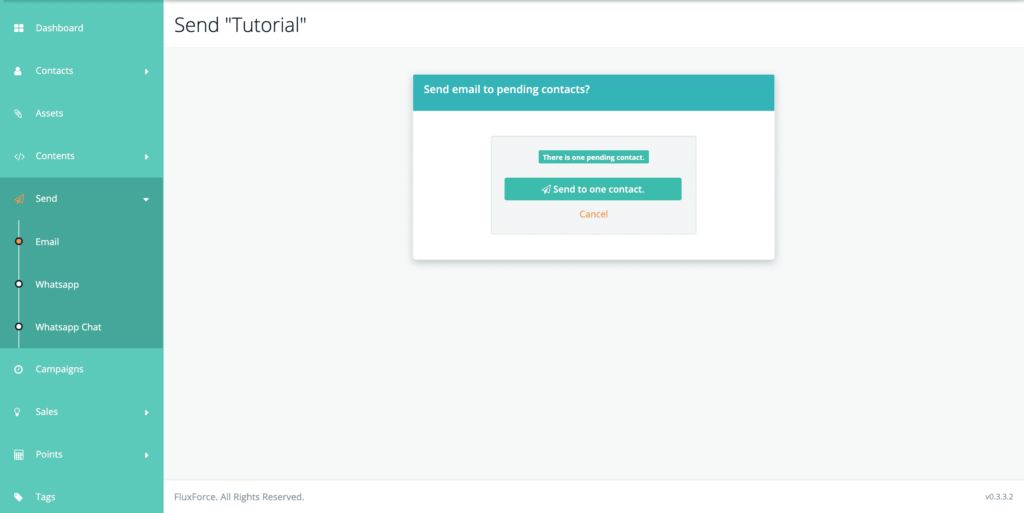 Running email marketing strategies to establish direct and personalized communication with your target audience is extremely beneficial for your company and very easy to achieve using FluxForce. You can boost your sales and improve customer retention and loyalty. Have you tried it yet? What are you waiting for?
To enjoy all the benefits of FluxForce, register here.